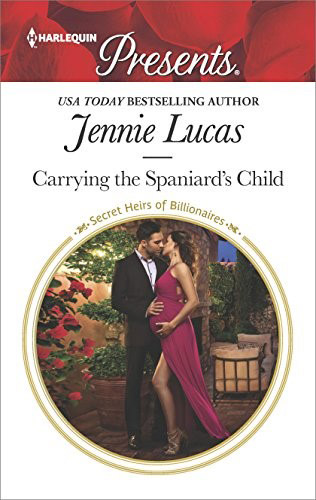 PRE-ORDER NOW:

MEET JENNIE!
Along with hundreds of other romance authors, Jennie will be signing books at RWA's "Readers for Life" Literacy Autographing on Saturday, July 29, from 3-5 p.m. at Pacific Hall in Walt Disney World Dolphin Resort in Orlando, Florida. The event is free to attend and you don't need to register beforehand, but any books to be signed must be purchased on-site. This annual charitable event has raised over $1 million dollars for literacy since 1990!
CARRYING THE SPANIARD'S CHILD
Available July 18 paperback/ August 1 digital
There can be no resistance…only surrender!
Waitress Belle Langtry's night of no regrets with ruthless playboy Santiago Velazquez was never meant to be more than a sinfully sweet memory. Until fate has other plans, and Belle finds herself carrying the baby she never thought possible!
Santiago has long rejected all notions of fatherhood, so Belle's news is shocking. He might refuse to trust her, but Santiago won't let Belle escape his claim—to her or their child! His plan? To bind Belle with his ring, and keep her in thrall to him with his touch!
Look for Jennie's new website coming in autumn 2017!